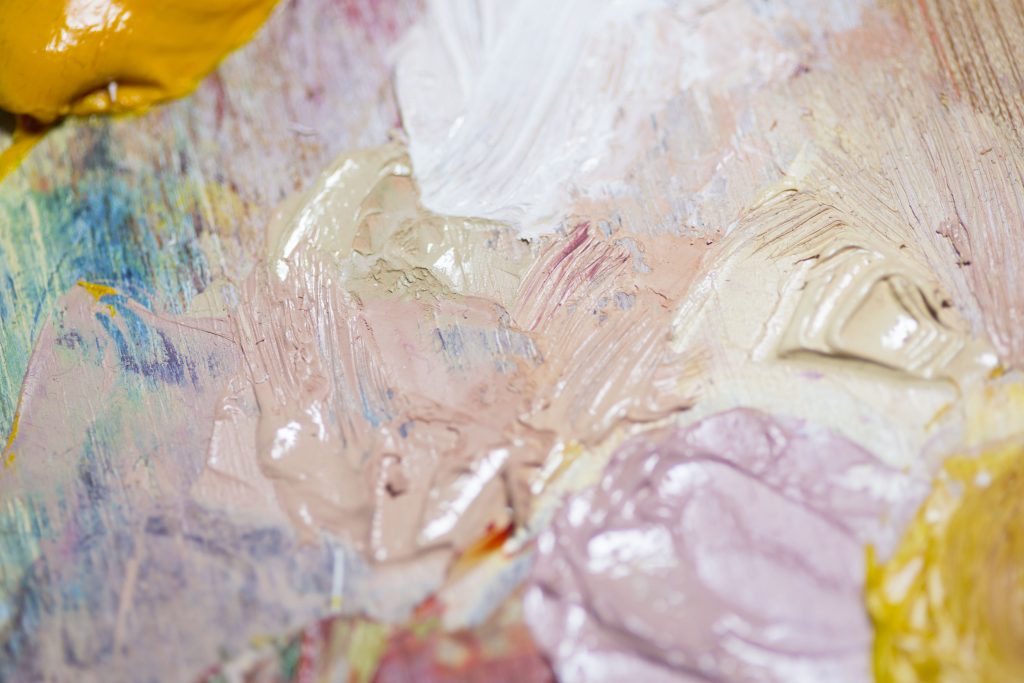 We offer art experiential sessions and clinical art therapy for individuals and groups. The aim in these sessions is not to learn a technique or create a masterpiece, but to foster a sense of wellness through art-making. Customised corporate art experiential sessions focusing on team building and wellness is also available upon request.
Upcoming Events & Promotions
We are delighted to be partnering with DBS to be one of its Staff Deal merchants. All DBS staff can enjoy a 10% discount on all individual services. Write to us to find out more!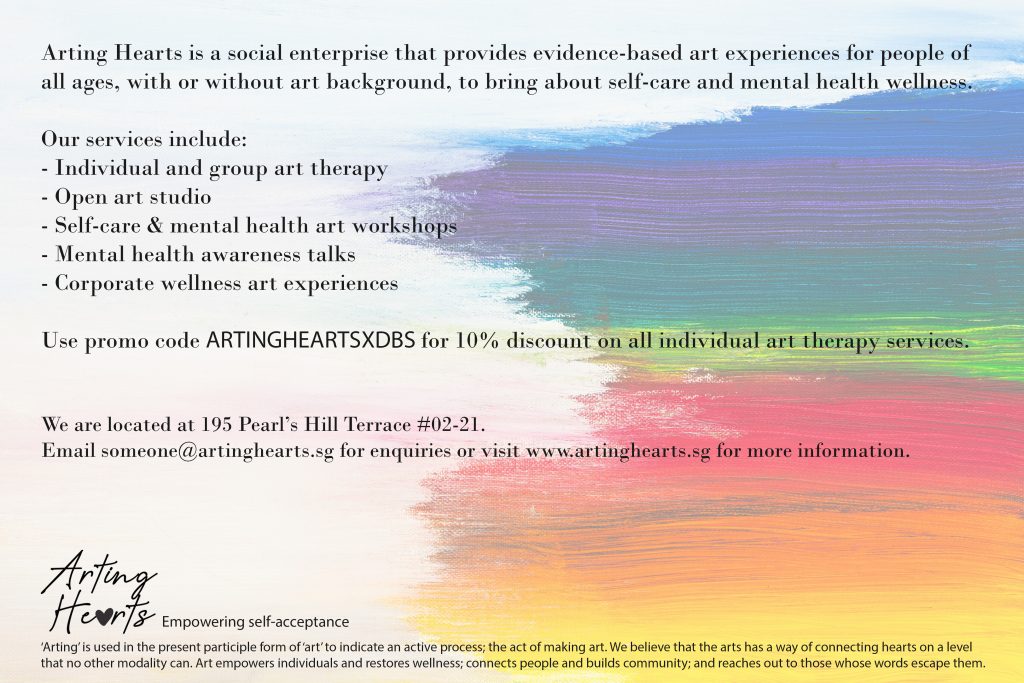 Online Art Therapy Services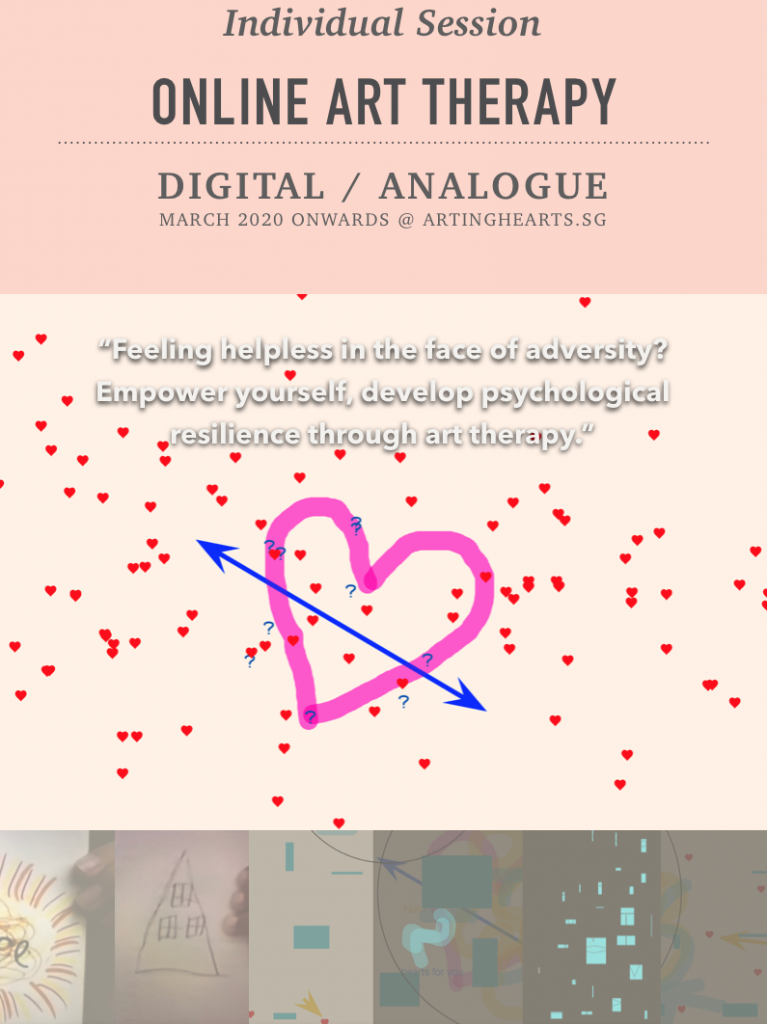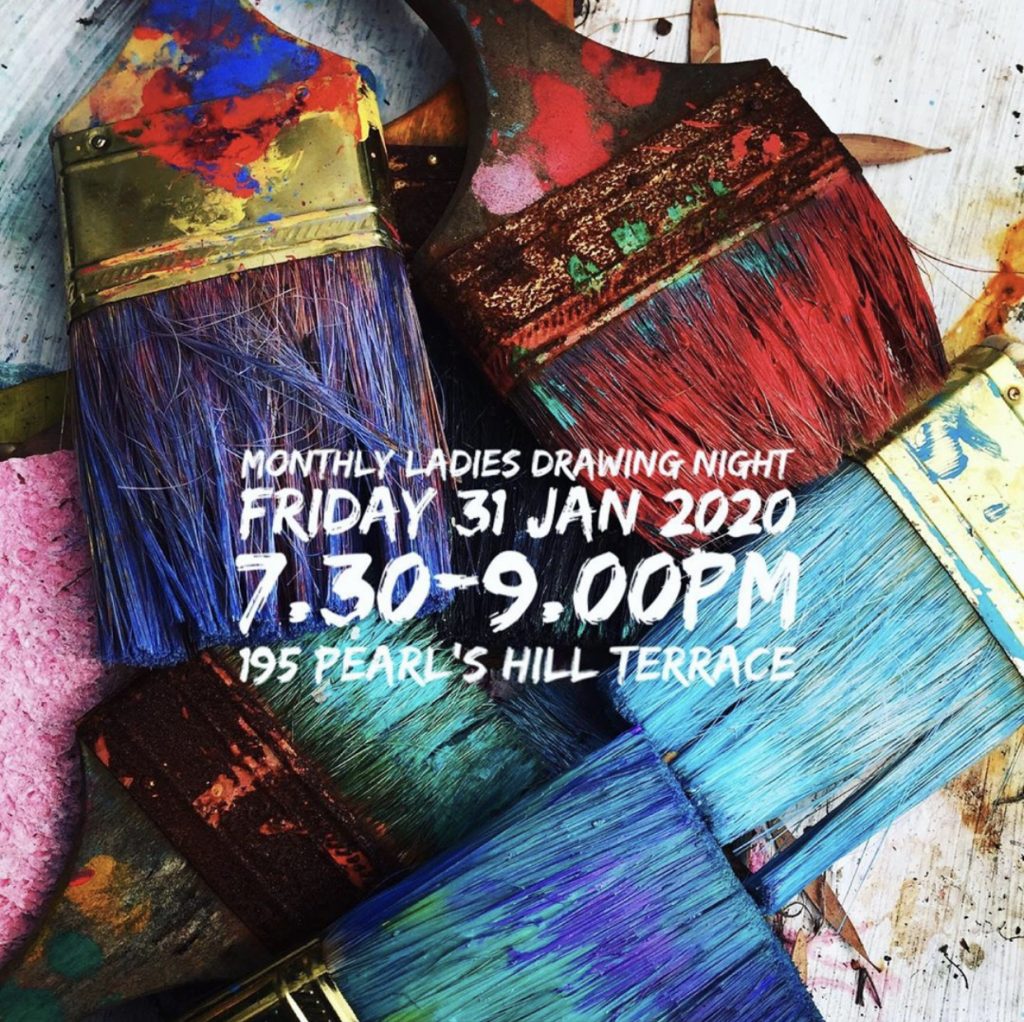 Paused. Click here to register for future sessions.
Past Events